July 20, 2015
EURUSD
EURUSD is still bearish. I expect further weakness on this pair over the coming days. 1.0817 is a support area we need to take out. If we get rid of this level I think EURUSD will likely get to parity. If the support holds, then I think we might get a rally back to 1.0955. Considering the strength of USD and rate hike expectation, I think the strength of USD will also keep pushing Euro lower.
This quite correlated with Eurusd. Bearish Eurusd makes USDCHF bullish. Since the sell off on Eurusd started, we have seen USDCHF trading above major resistance level. The 0.9546 resistance level was a very strong level, but we got rid of it last week.  Considering the strength of USD and weakness of EURUSD, I think we trade higher on this pair. The next resistance to watch is at 0.9721.
This is as well in a bear market, considering the current state of the Australian economy. The economy wants a really weak currency so as to encourage investment inflow. Australia is also trying to diversify her economy to a service economy as well. Australia economy is more of manufacturing-mining. Based on this, we have seen a couple of rate cuts of the past months. I think every rally on this pair is a sell. This currency is likely to trade at 0.72 sooner or later.
GOLD
Gold has been in a bear market for quite a while and I think we will remain in the bear trend for a longer time. The strength of the USD continues to drive the price of gold lower and also because the FED will start hiking rates soon, investors are buying more of USD and selling Gold. China is also accumulating more gold than expected, according to data released iof Friday. It shows that china has added 60% to her gold stock. At the Asian session this morning, more than 5 tonnes of gold was sold. I think old is still going to trade lower probably below $1000.
GOLD Chart.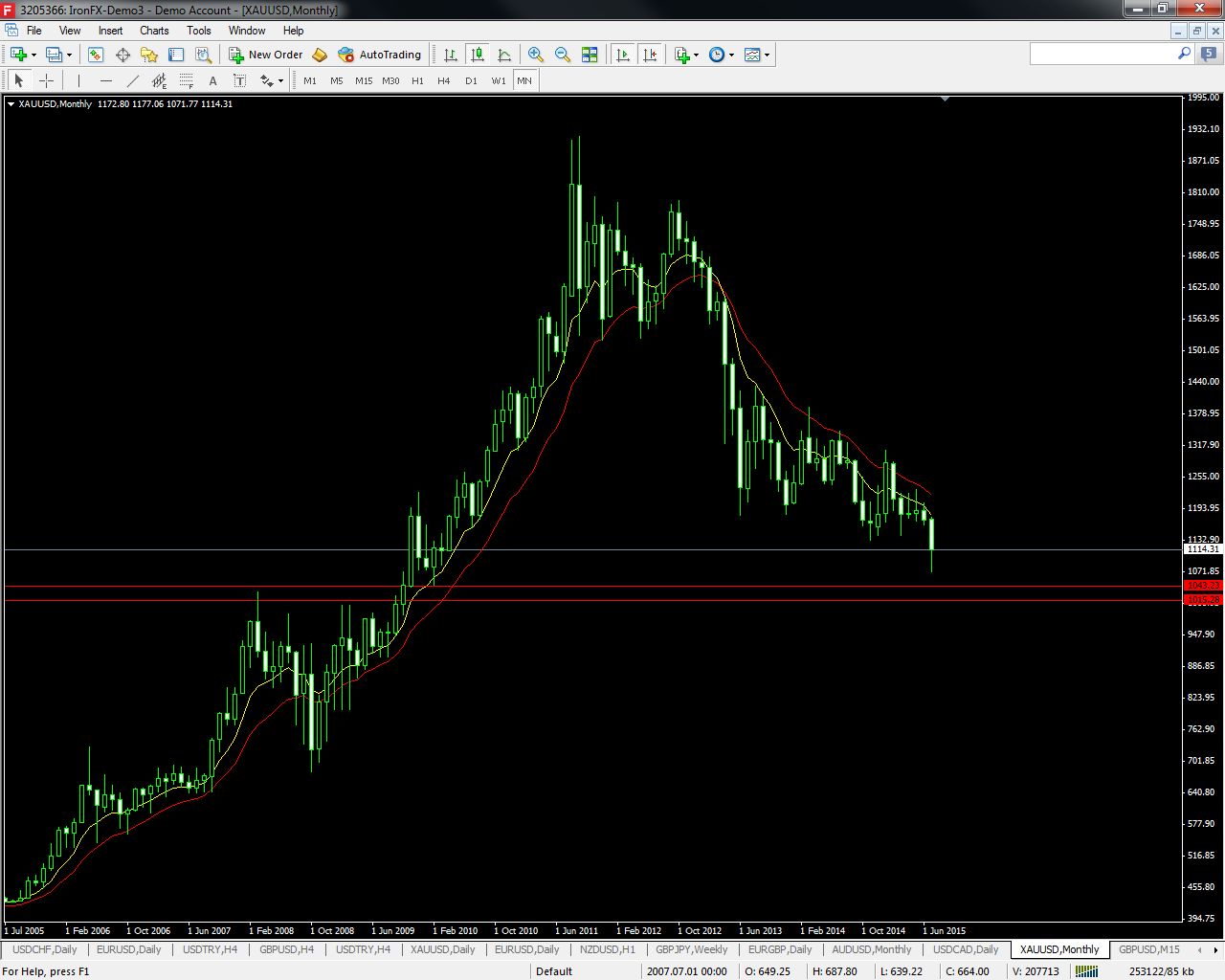 USDC HF Chart.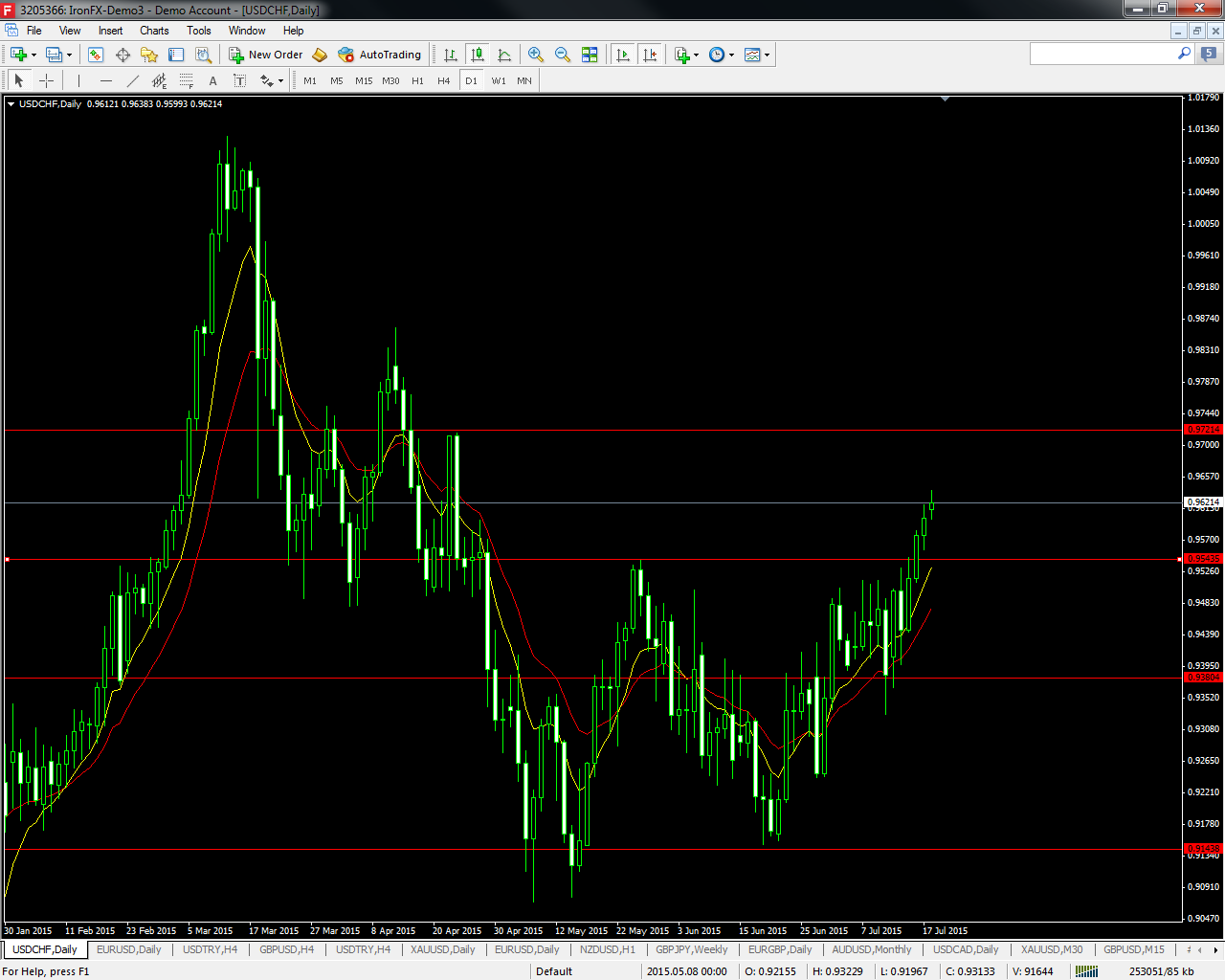 EURUSD Chart.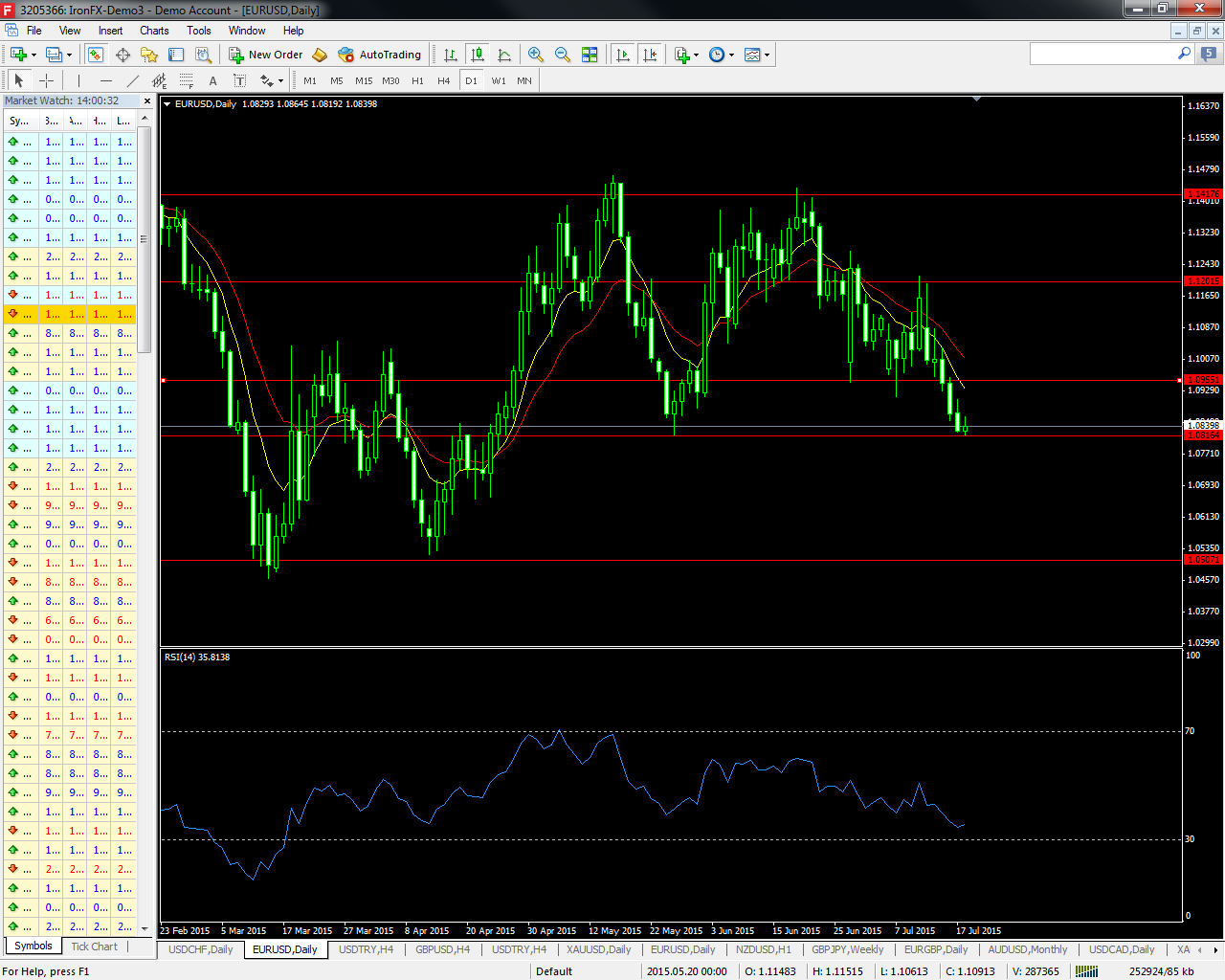 AUDUSD Chart.